Cell Cracked Pine Pollen Powder/Shell-broken Pine Pollen Powder
【Plant Origin】: Pinus massoniana grown in Yunnan Province belong to Himalayan Mountains
【Specification】: Cell wall cracked ratio>98%,protein>10%,250 mesh
【Appearance】: Light yellow fine powder
【Packing】: 1kg,2kg,5kg/bag (packed in an aluminum foil bag outside; double-layer PE inside); 25kg/fiber drum.
【Physicochemical index】:
Heavy Metal <10ppm(As <1ppm, Pb <2ppm, Hg <0.2ppm);
Pesticides Residues <1ppm;
Total Plate Count <1000cfu/g (Yeast & Mould <100cfu/g, Salmonella: Negative, E.Coli: Negative).
---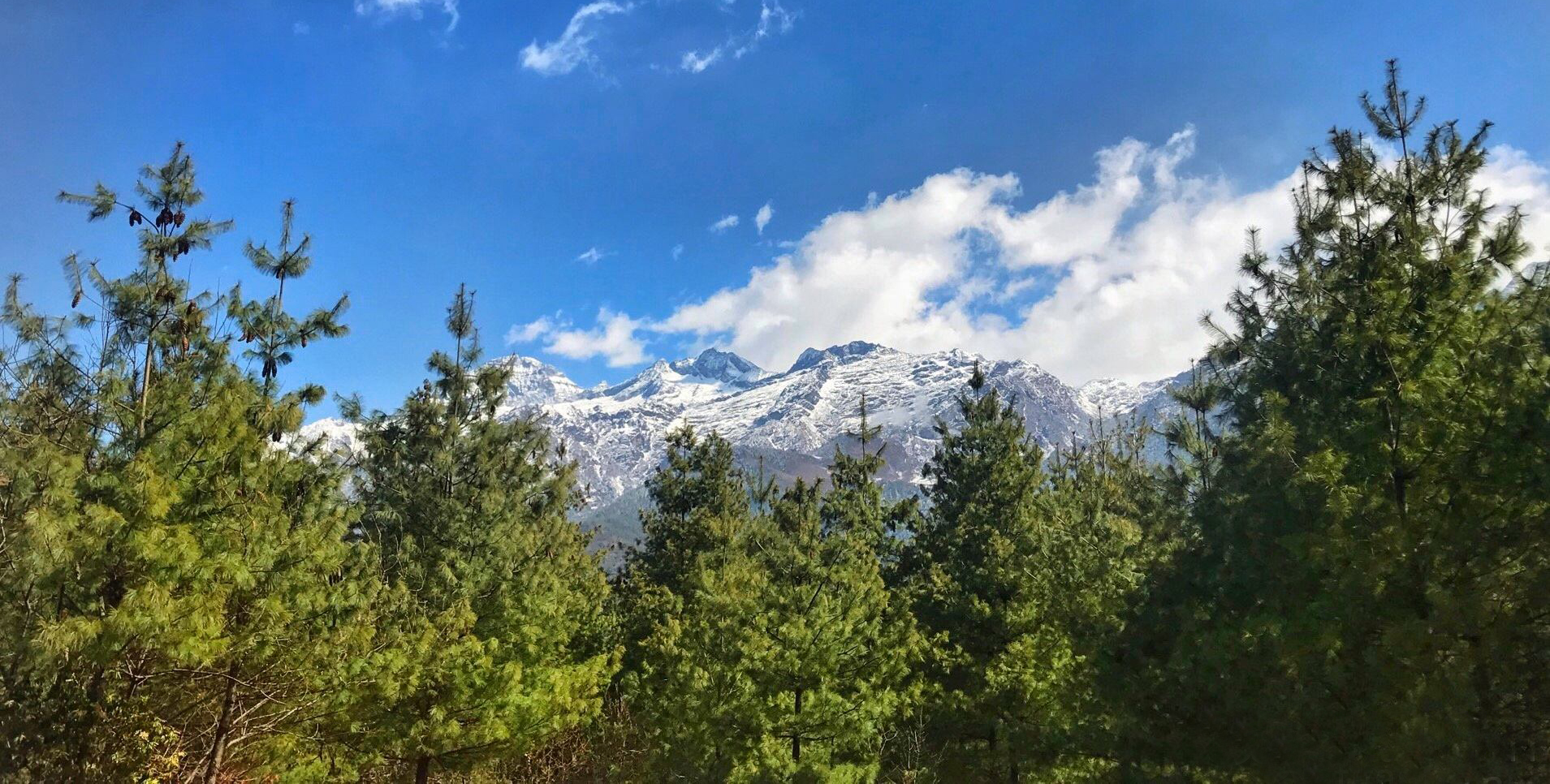 Cell cracked pine pollen powder is the raw pollen by cracking its cell wall. And raw pine pollen is the male germ cell (sperm cell) of Pinus massoniana, Pinus tabulaeformis or several species of the same genus. Mature pine pollen completes its pollination and fertilization by wind and airflow. It contains not only genetic information of life, but also all nutrients needed for longevity of human life. They are picked, dried, removed the impurities when pine flowers are in bloom in each Spring. Firstly recorded in the Tang Dynasty's New Materia Medica, pine pollen powder is bright yellow or light yellow fine powder. It tastes sweet with some bitterness and is non-toxic. It has been as the raw material of traditional Chinese food for thousands of years such as pine cake, pine dumplings and pine wine. Its medicinal value in ancient China mainly relates to skin-related diseases due to its curative effect, and it has been included in the Chinese Pharmacopoeia 2000 edition.
Pine pollen is rich in dietary fibers, including lignin, cellulose, hemicellulose, etc. It also contains protein, amino acids (more than 20 kinds of amino acids, including eight essential amino acids for human body), fat, sugar, minerals (such as potassium, calcium, magnesium, phosphorus, sulfur, chlorine), and trace elements such as silicon, strontium, manganese, iron and selenium; it also contains organic acids, nucleic acids, and vitamins, including vitamins. Vitamin C, E, etc. The fatty acids include linoleic acid, oleic acid, palmitic acid, alpha-linolenic acid and other unsaturated fatty acids. Pine pollen contains a variety of flavonoids, which have anti-inflammatory, anti-oxidation, anti-virus, anti-allergy, anti-atherosclerosis, cholesterol reduction, anti-radiation, anti-tumor, vasodilation and inhibition of lipid peroxidation; it contains polysaccharides, hormones, choline, enzymes and other bioactive enzymes such as CAT, SOD, which have the effects of scavenging free radicals in vivo, restoring fatigue and delaying aging. There are more than 200 kinds of substances with special effects that can work on human physiological functions.
---
Collection Time of Pine Pollen in China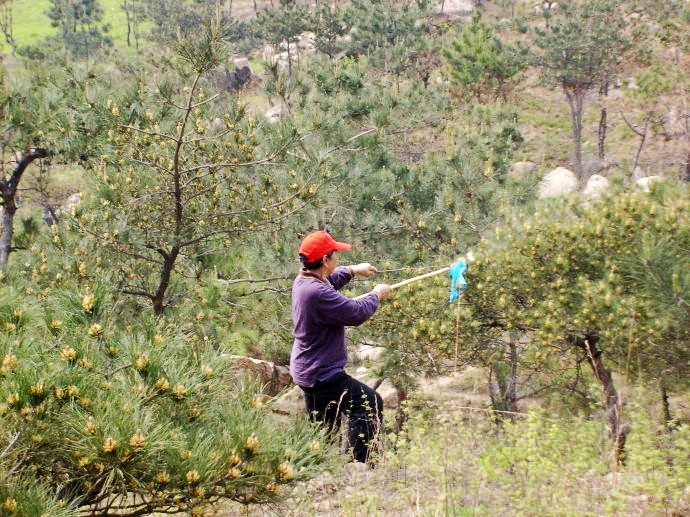 Flowering dates of Pinus massoniana and Pinus tabulaeformis in China are postponed from south to north, Yunnan province in March, Henan province in mid-April, and Northeast districts in June. Flowering period in the same area could be also delayed with the increase of altitude. For example, the flowering period will be 7-10 days later for altitude above 1000 meters than that in altitude at 500 meters above sea level. Moreover, the flowering time of different years in the same place may differ by about 10 days due to the influence of precipitation, temperature and other factors. In a region, the collecting time of pine pollen powder generally lasts only 10-15 days. Therefore, it's very important to observe the growth of male cone panicles in order to determine the suitable collection time of pine pollen powder. The best picking time is when the small grains on most panicles changes their color from green to yellow.
---
Selection of Pine Pollen Panicles
1. The mature panicles are slightly yellow in color; the grains are slightly loose, almost no serosity and can scatter yellow pollen when twisted with fingers. The panicles in this state are most suitable for picking up, and the yield rate could be about 8-9%.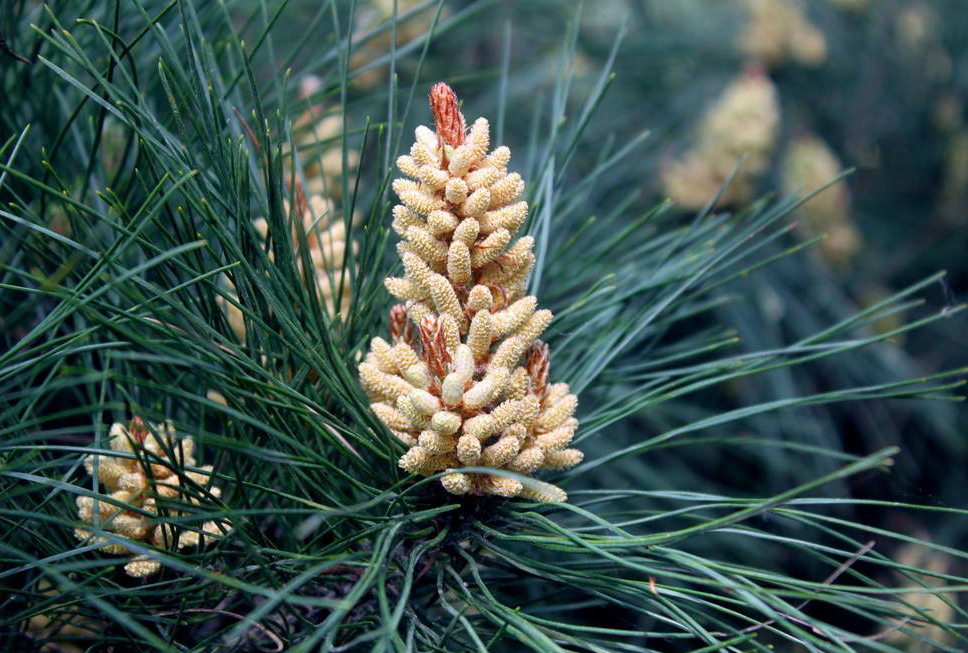 2. The color of immature panicles are green in color; the grains are hard, with a lot of serosity when twisted with fingers and seldom pollen powder could be produced after drying. Meanwhile, the panicles is not easy to be dried and mildew easily.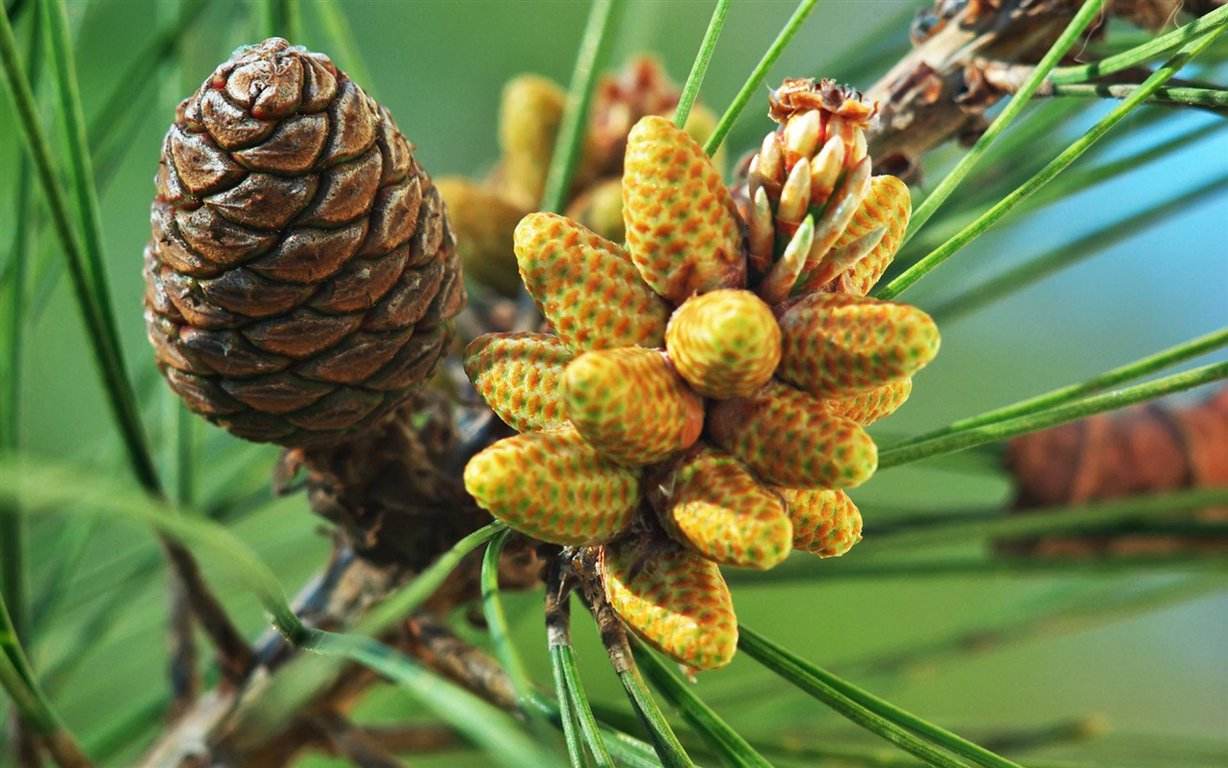 3. Overmature panicles are yellow-white in color; the grains are loose and the pollen is easy to scatter when harvested, and and the yield rate of pollen is very low.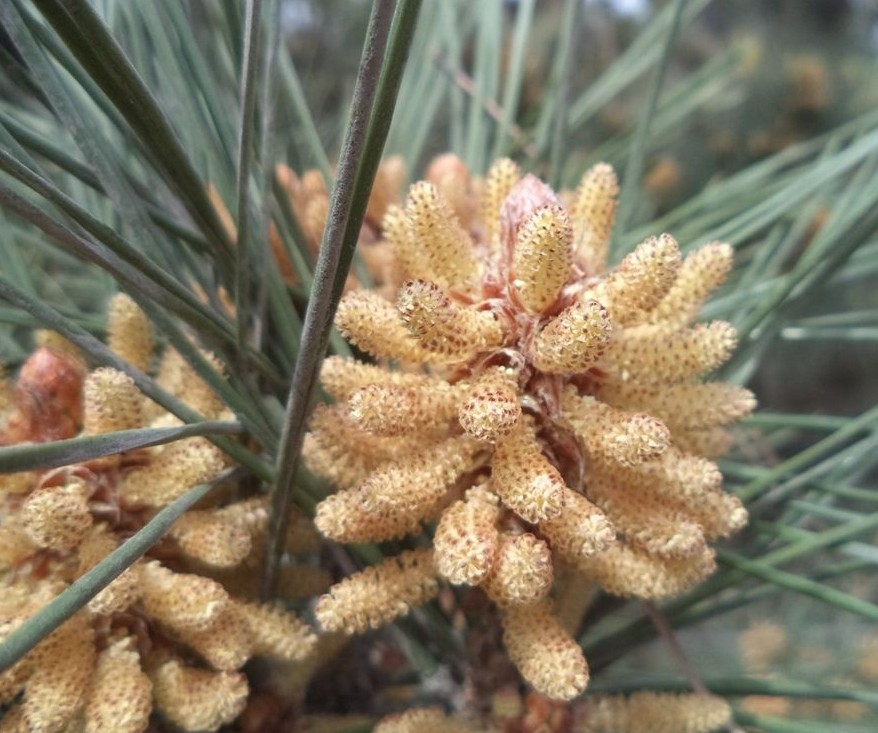 4.The withered panicles are dark brown in color and carries hardly no pollens; therefore there is no value for collection.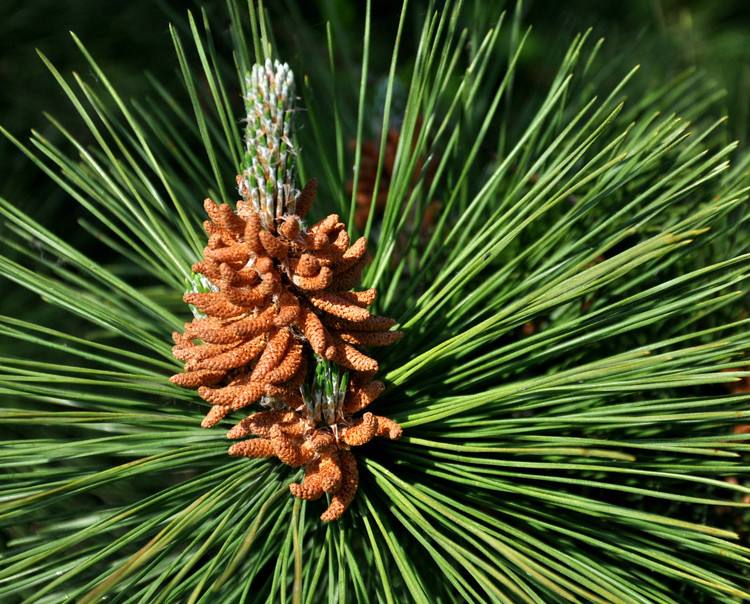 ---
Preliminary Processing of Raw Pine Pollen
1. Air-drying: As the raw material of heath care products and health food; the threshing site of pine panicles should be clean and dry. Pine panicles are naturally dried in the air and 1 square meter site could air about 15-20 kg of panicles. The harvested panicles are spread evenly on the plastic film. And the suggested thickness for air-drying is 10-20 cm or they could mildew easily. With sufficient light, natural ventilation and dehumidification, pine pollen could be scattered from the panicles in about three days.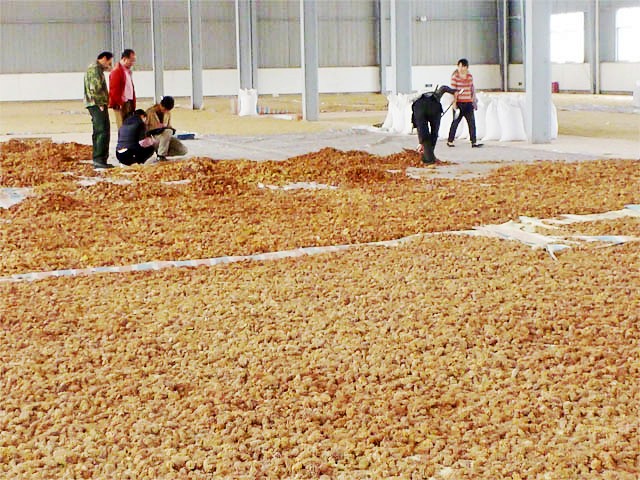 2. Rough sieving: The scattered pollen will be sieved with 60-80 mesh vibrating screen to get rid of impurities like panicles and pine needles.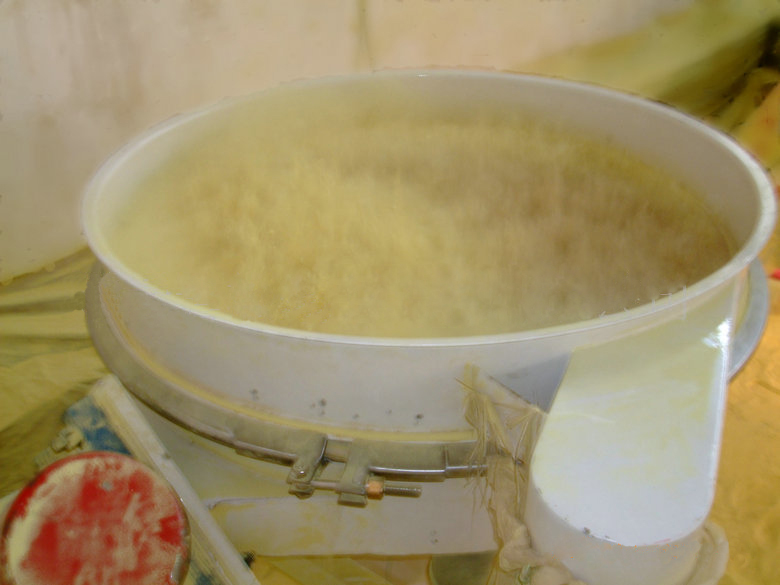 3. Pine pollen dehumidification: The pine pollen contains 15-25% moisture which makes it easy to mildew and acidify; so it needs to be dehumidified in time. Spread the crude pine pollen on plastic films in a greenhouse with the thickness about 5 centimeters where it could receive the sunlight and stir at a regular time to get rid of the moisture.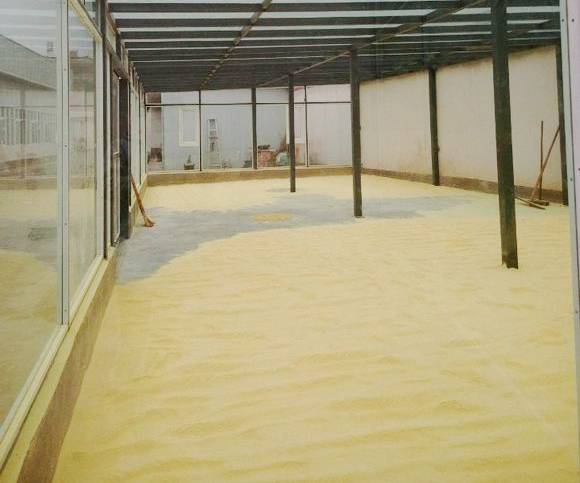 4. Scientific Storage: The raw pine pollen powder will be packed into 25 kilograms with double layers'food-grade non-toxic polyethylene plastic bags, tighten the bag mouth and store it temporarily in a cool and dry warehouse. And the raw pine pollen will be processed to cell cracked pine pollen powder per each order.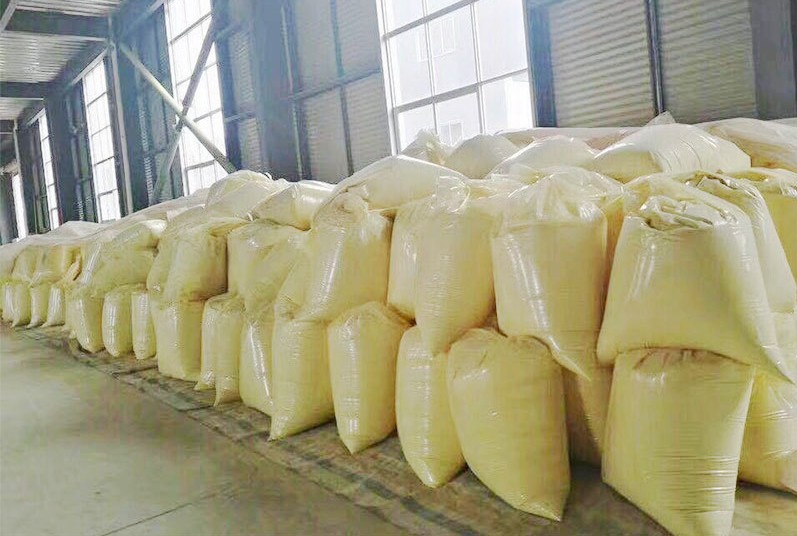 ---
Production Process of Cell Cracked Pine Pollen Powder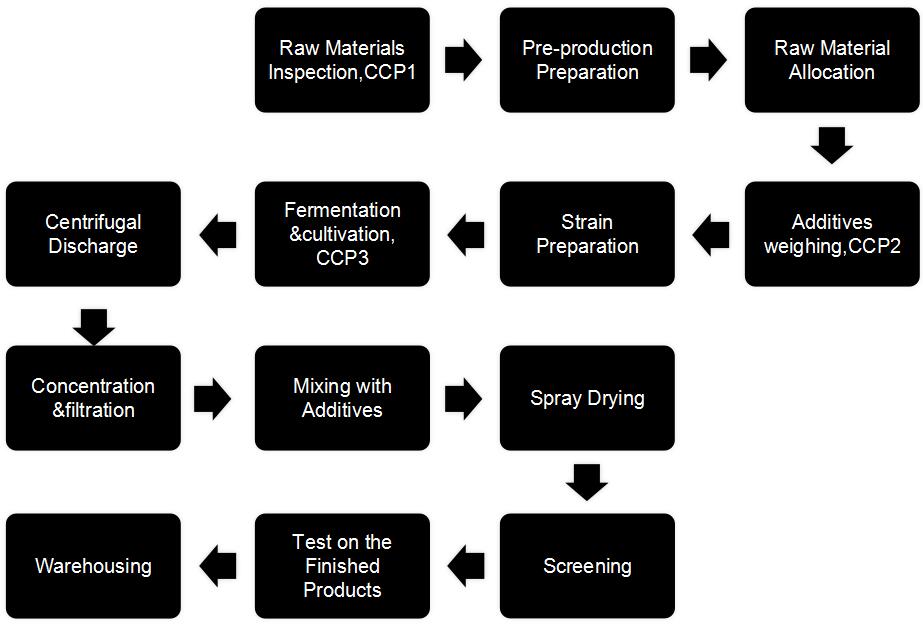 1. Raw pine pollen Collection: Farmers pick up the Ripe Pine Pollen Panicles from the pine treesby hand.
2. Remove the impurities(sand,dust or spore bud) by Airflow Separation technology by using the theory of goods with different weights will fall down at different distance.
3. Breaking the cell wall by Airflow Cell Wall Cracking Machine/Vibrating Cell Wall Cracking Machine
Airflow cell wall cracking machine consists of air supply unit, feeding unit, grinding unit, powder grading unit and powder collecting unit. When the raw pine pollen is fed from the feeding mouth and mixed with the fresh compressed air from the air supply unit, the supersonic airflow generated by the ejector will makes the raw pine pollen granules/particles crash with each other and the cell wall will be damaged during this process. After the pine pollen granules/particles having reached the required fineness, they will be released by the grading unit on the top of the machine and are collected and packed by the powder collecting unit at the bottom of the machine.
Vibrating Cell Wall Cracking Machine: The raw pine pollen is fed into the crushing chamber through a hopper and crushed through crashing and grinding with grinding bar inside the chamber under the effect of vibration. And the machine is equipped with water cooling unit to control the temperature inside the crushing chamber. In addition, the machine is operated under full close conditions without dust flying and environmental pollution.
4. Pass through 250 mesh sieve to ensure the particle size of final pine pollen to be 95% pass 250 mesh sieve.
5.Sterilization: Microwave sterilization/ High Temperature & High Pressure in short time (5-10 seconds). Microwave sterilization machine could avoid high temperature inactive the ingredients in pine pollen powder, since some active ingredients in pine pollen powder may loose their bioactivity at above 40 degree celsius. Compared with microwave sterilization, High Temperature & High Pressure in short time (5-10 seconds) could avoid microwave contact but it may cause some loss on nutrients.
6.Detection of physicochemical index
Conduct the in-house test on the heavy metals content and total plate count to ensure the final product is confront with data stipulated in Pharmacopoeia.
7. Packing&Warehousing: Pack the products in double food-grade plastic bags inside and fiber-drum outside in 25kg per drum and store the packed pine pollen in cool&dry warehouse where is away from direct sunlight and heat.
---
Physical&chemical Index of Cell Cracked Pine Pollen Powder
Name: Cell Cracked Pine Pollen Powder
Origin: Yunnan Province, China
Plant Origin: Pinus massoniana Lamb.
Part used: Pollen
Production process: Raw material inspection–Drying–Cracking the cell wall
–Passing through 250 mesh size screen–Packing–Test on physicochemical index–Sterilization–Warehousing
Item
Specification
Test method
Cell wall cracking ratio
>98%
160 times under microscope
Protein
>10%
GB/T 5009.5
Physicochemical index
Appearance
Light yellow to yellow fine powder
Visual observation
Smell&taste
Characteristic, smell of pine tar
Organoleptic
Particle size
95% pass 250 mesh size
250 mesh vibrating screen
Loss on drying
<9%
GB 5009.3
Ash
<5%
GB 5009.4
Bulk density
0.3-0.45g/ml
CP2015
Water solubility
Partially soluble in water
2g soluble in 60 ml water (60 ℃)
As
<0.3 mg/kg
GB 5009.11
Pb
<0.5mg/kg
GB 5009.12
Cd
<1.0 mg/kg
GB 5009.15
Hg
<0.1 mg/kg
GB 5009.17
Benzene hexachloride
<0.1 mg/kg
GC
DDT
<0.1 mg/kg
GC
Pentachloronitrobenzene
<0.1 mg/kg
GC
Microbiologic index
Total Plate Count
<1,000 cfu/g
GB 4789.2
Yeast & Mould
<25 cfu/g
GB 4789.15
Salmonella
Negative
GB 4789.3
E.Coli
Negative
GB 29921
Conclusion
Complies with enterprise standard GH/T 1030; qualified.
Storage
In cool & dry place. Keep away from strong light and heat.
Shelf life
24 month since manufacturing date.
Package
25kg/cylinder fiber drum(Dia.41*H.50cm); double-layer food grade polyethylene bags inside.
Customized service
customization according to the methods and specifications specified by customers.
Contact
info@tcmadaptogen.com tcmadaptogen@hotmail.com