Pine Bark Extract Powder
【Latin name】: Pinus massoniana Lamb.
【Plant part used】: Bark
【Specification】: 95% Proanthocyanidins(OPCs)
【Synonyms】: Proanthocyanidin B4

Proanthocyanidin B4 is a B type proanthocyanidin. Proanthocyanidin-B4 is a catechin-(4α→8)-epicatechin dimer. It is found in the litchi pericarp, in grape seeds, and, along with 4-cis-isomer of procyanidin B4, in beer.<br/>
【Testing methods】: UV-VIS
【Packing】: 1kg,2kg,5kg/bag (packed in an aluminum foil bag outside; double-layer PE inside); 25kg/fiber drum.
【Physicochemical index】:
Heavy Metal <10ppm(As <1ppm, Pb <2ppm, Hg <0.2ppm);
Pesticides Residues <1ppm;
Total Plate Count <1000cfu/g (Yeast & Mould <100cfu/g, Salmonella: Negative, E.Coli: Negative).
---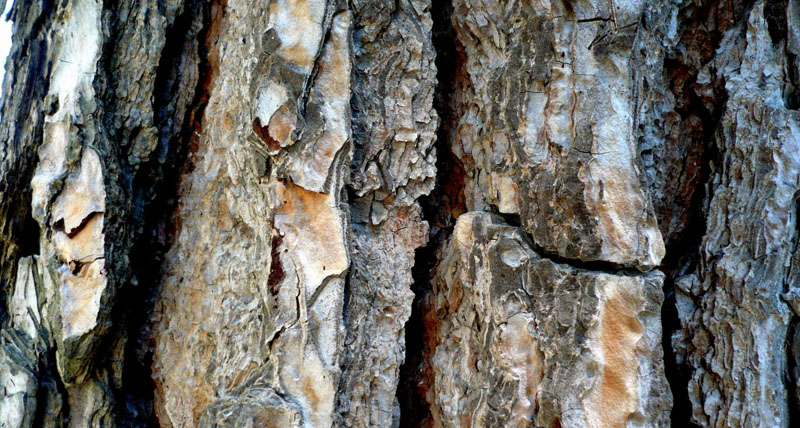 Pine bark extract is obtained from the inner bark of a specific type of pine trees that grow mainly in the coastal areas of southwestern France. Pine bark extract contains chemicals that have various effects. Some of them act as antioxidants in the body. Antioxidants are thought to protect body cells from damage caused by a chemical process called oxidation. Pine bark extract also has anti-inflammatory effects. Inflammation is often a response to irritation, injury, or infection and it usually includes pain, redness, and swelling in the area of the damage. Inflammation can occur within body tissues as well as on the surface of the skin. Pine bark extract has been shown in studies to help relieve the swelling and pain associated with chronic venous insufficiency in the legs and to delay or prevent damage to blood vessels in the retinas of the eyes. Study evidence also supports its use in enhancing exercise capacity, improving fertility for men with inadequate sperm quality and/or movement, and smoothing out uneven skin color.

Benefits of Pine Bark Extract
Antioxidant
The potent antioxidative properties of OPCs account for their therapeutic benefit in disease states characterized by oxidative stress. OPCs also demonstrate potent, concentration-dependent, free radical scavenging ability. Studies in mice show OPCs inhibit chemically-induced lipid peroxidation, DNA fragmentation, and subsequent apoptosis (indicators of oxidative tissue damage) in a dose-dependent manner in hepatic and brain tissue. Human studies also demonstrate an antioxidative mechanism as evidenced by decreased lipid peroxidation of LDL cholesterol and increased free-radical trapping capacity after consumption of red wine containing OPCs.
OPCs appear to have an affinity for vascular tissue and strongly inhibit several enzymes involved in degradation of collagen, elastin, and hyaluronic acid, the main structural components of the extravascular matrix. These effects are perhaps attributable to trapping reactive oxygen species and preventing oxidative injury to vascular endothelium. In vitro studies have also found OPCs increase resistance of cell membranes to injury and degradation.
Proanthocyanidins possess endothelium-dependent relaxing (EDR) activity in blood vessels by increasing nitric oxide production, and stimulate vascular endothelial growth factor, a signaling factor involved in initiation of wound healing. OPCs may also protect the microvasculature of the retina and increase visual acuity, possibly by increasing the rate of rhodopsin regeneration. In a rabbit model of ischemia/ reperfusion, OPCs' beneficial effects were attributed to binding of copper and iron liberated from myocardial tissue, thereby reducing their oxidative effects. The positive effects of OPCs on microcirculation are also attributed to their inhibition of LDL oxidation.  and decreased incidence of foam cells, markers of early stage atherosclerosis. Grape seed proanthocyanidins may have a vitamin E-sparing effect. A clinical study of 10 healthy volunteers examining the effect of OPC supplementation on markers of oxidative stress showed significantly increased levels of alpha-tocopherol in red cell membranes.

Anti-inflammatory
OPCs from pine bark decrease symptoms of chronic inflammation. In vitro studies demonstrate anti-inflammatory effects may be due to inhibition of peroxide generation by macrophages. In addition, animal studies demonstrate OPCs from grape seed significantly inhibit formation of proinflammatory cytokines, interleukin 1-beta, and tumor necrosis factor-alpha.

Antimutagenic/Anticarcinogenic
OPCs possess natural antimutagenic properties when exposed to certain strains of bacteria. Although the exact mechanism is not known, an in vitro study found OPCs exhibit selective cytotoxicity for certain cancerous cell lines, while remaining non-toxic to normal human gastric mucosal cells and macrophages. An in vitro study in a mouse skin tumor model demonstrated OPCs' inhibition of two markers of tumor promotion.

Healthy Brain Function
Pine Bark OPCs help Vitamin C to work better in the brain to effectively synthesize the neurotransmitters norepinephirine, dopamine and serotonin. In addition, OPC also increases NITRIC OXIDE and improve micro-circulation in the brain and can help improve learning ability and memory through its effects as a neurotransmitter. Recent studies have shown that ADD to be associated with the breakdown of dopamine.  By effectively synthesizing the neurotransmitters, pine bark help to maintain healthy brain function.

Eye Health
Pine bark extract may also be effective for slowing retinopathy, the gradual break down of the retina in the eyes. Individuals with arteriosclerosis (a build up of fatty deposits in the arteries), diabetes, or other conditions that increase the likelihood for damage to the small blood vessels in the eyes are more likely to have serious vision problems as a result of blood vessel damage.  Studies in healthy volunteers have shown that an intake of 200mg/day of OPCs significantly improved visual performance in dark and after glare tests. A number of European studies have shown that OPCs from pine bark, greatly improved symptoms in patients with diabetic retinopathies, maculopathies, and other visual dysfunctions.

Healthy Looking Skin
Oxidation damage causes most visible signs of aging in our skin. By preventing this damage, skin will stay younger looking. One way to achieve this is to reduce the damaging effects of ultraviolet (UV) light. Sunscreen products have incorporated a variety of antioxidants with the intent that they will prevent sun injury to the skin.  Part of the aging process is the degradation of skin by the enzyme elastase, which is released with the inflammatory response. OPCs specifically block elastase, thus maintaining the integrity of elastin. Another major beneficiary of the protective actions of Pine Bark is collagen, the most abundant protein in the body. Collagen is responsible for maintaining the integrity of "ground substance," the basic material in functional fluids, mucus linings, and connective tissue such as tendons, ligaments, cartilage, and most importantly, blood vessels linings. It is highly vulnerable to free radical attack, and a number of discomforting and depreciating processes are associated with its destruction. There is evidence showing that Pine Bark extract may support for the prevention of collagen destruction.