Tongkat Ali Extract Powder
【Latin name】: Eurycoma longifolia jack
【Active Ingredients】: Guassinoids,Eurycomanone, Eurycomanol, Eurycomalactone; Various Canthine-6-one Alkaloids
【Plant part used】: Root
【Specification】: 100:1, 200:1; Eurycomanone 1%, 2%
【Testing methods】: TLC/HPLC
【Appearance】: Light yellow to brownish fine powder
【Particle size】: 100% pass 80 mesh
【Solubility】: Soluble in water
【Extract Method】: Hot aqueous/water extract
【Main Function】: Maintain testosterone level
---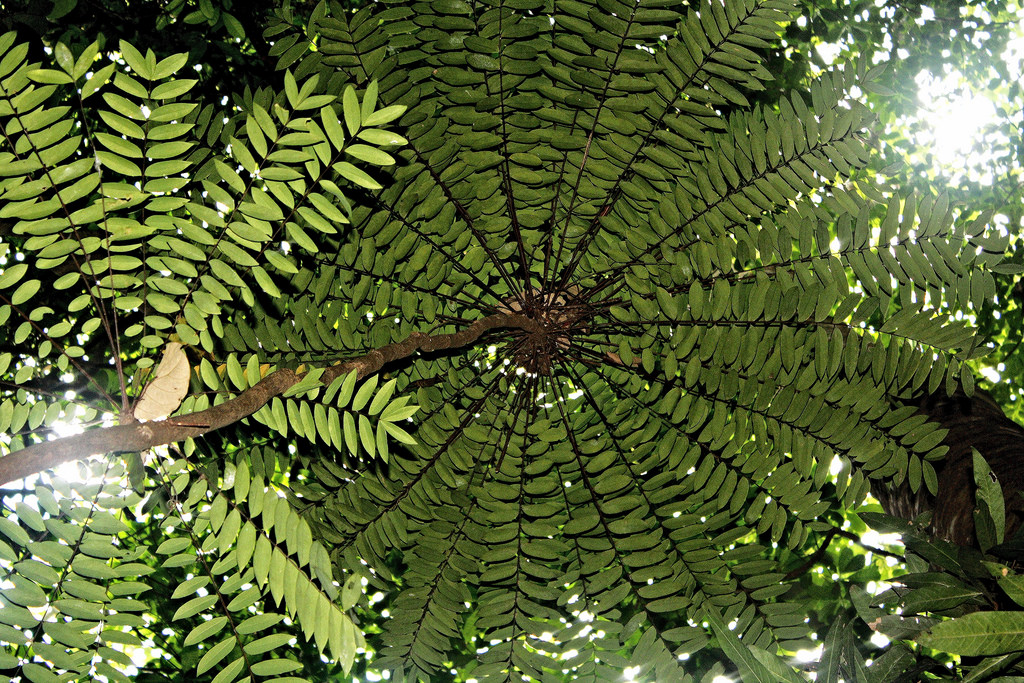 Tongkat Ali is a tree native to the jungles of Malaysia, Thailand, and Indonesia. It is commonly known as tongkat ali in Malaysia and Singapore, Tung Saw inThailand, and Pasak Bumi in Indonesia. Natives consider every part of the tree as medicine. The root has been used as traditional medicine and promoted as a tonic, energy enhancer, and as an aphrodisiac.
Tongkat Ali, Longjack, Eurycoma longifolia so known as Pasak Bumi, contains anti-oxidant properties, a high level of SOD (Superoxide Dismutase), an anti-oxidant enzyme. Research has shown that Eurycoma Longifolia Jack contains several phytochemicals (plant chemicals) that support healthy testosterone levels required for the male sexual functions. It also supports healthy sexual organs and mental alertness. Properly tongkat ali standardized hot-water extracts have a distinctly bitter taste due to the presence of quassinoids, which are recognized as some of the bitterest compounds in nature. Tongkat ali extracts that do not taste bitter are either not true Eurycoma longifolia root (there are many commercial examples of "fake" tongkat ali extracts) or are sub-potent in terms of bioactive constituents, and thus would also be expected to have low efficacy. Because of tongkat ali's reputation for libido benefits, there are several examples of dietary supplements labeled as Eurycoma longifolia, but containing none of the actual tongkat root, and instead by adding prescription erectile dysfunction drugs including tadalafil/Cialis, sildenafil/ Viagra, and vardenafil/Levitra. These medicines are produced initially to treat erectile dysfunction, and will show a quick effect in erection but they all have a strong dependence property which will cause worse situation once a common people stop taking them.
Chemical Compounds of Tongkat Ali(Eurycoma Longifolia Jack)
There are several types of compounds have been isolated from tongkat ali(eurycoma longifolia iack) roots including quassinoid, coumarins, anthraquinone, triterpenes, alkanoids, flavonoid, steroids and other types of secondary metabolites. As the two highly oxygenated quassinoid, eurycomanone and eyrycomanol are the most important active compounds existed in root and were first isolated by Darise(Eurycomanone and eurycomanol, quassinoids from the roots of Eurycoma longifolia. Phytochemistry, 21: 2091-2093). Besides that, there are other three types of squalene-type triterpenes were found from the root, namely eurylene, 14-deacetyl eurylene and longilene peroxide(Highly oxygenated quassinoids from Eurycoma longifolia. Phytochemistry, 33: 691-696).
Kuo(Cytotoxic and antimalarial constituents from the roots of Eurycoma longifolia. Bioorg. Med. Chem., 12: 537-544) isolated 3 new compounds from the tongkat ali(eurycoma longifolia iack) roots which are n-pentyl â-carboline- 1-propionate, 1-hydroxy-9-methoxycanthin-6-one and 5-hydroxymethyl-9-methoxycanthin-6-one as well as other 19 known β-caroline alkaloids characterized by 1D and 2D NMR and by mass spectral data. Among the 3 β-caroline lkaloids compound, 1-hydroxy-9-methoxycanthin-6-one and 1-hydroxy- 9-methoxycanthin-6-one were found to show an important cytotoxity effect against human lungs and breast cancer (MCF-7). Morita(Biphenylneolignans from wood of Eurycoma longifolia. Phytochemistry, 31: 3993-3995) also isolated two types of Biphenylneoligans from the tongkat ali(eurycoma longifolia iack) roots which are 2-hydroxy-3,2',6'-trimethoxy-4'-(2,3-epoxy-1-hydroxypropyl)-5-(3-hydroxy-l-propenyl)-biphenyl and 2-hydroxy-3,2'-dimethoxy-4'-(2,3-epoxy-1-hydroxypropyl)-5-(3-hydroxy-1-propenyl)biphenyl from roots part.
Ang(Quassinoids from Eurycoma longifolia. Phytochemistry, 59: 833-837) reported to have isolated 3 form of quassinoid which are Eurycolactone D, E and F from the root part in year 2002 and they were determined by spectroscopic method and further confirmed using X-ray crystallography. Miyake(Quassinoids from Eurycoma longifolia. J. Natural Prod., 72: 2135-2140) also found 24 types of quassinoid from the tongkat ali stem and 10 new compounds. The newly discovered quassinoid compounds include two eurycomanone-type C20, one C19, one klaineanone-type C20 and six eurycomalactone-type C19 quassinoids. In this study, epoxy group type of eurycomalactone quassinoid was firstly researched. The research showed that all the above compounds processes a significant cytotoxicity effect.
By using different chromatographic separation methods, Huyen(Quassinoids from Eurycoma longifolia. Vietnam J. Chem., 53: 82-85) had found other forms of quassinoid including pasakbumin-C, 13α, 21-epoxyeurycomanone and eurylactone A in tongkat ali(eurycoma longifolia iack) roots. A new C19-quassinoid-type glycoside which possessed the C (1)-glycosidation was also being discovered for the first time by Bedir(Eurycomaoside: A new quassinoid-type glycoside from the roots of Eurycoma longifolia. Chem. Pharm. Bull., 51: 1301-1303) from the root by following the characterization by 1D-NMR and 2D-NMR.
How does Tongkat Ali Work?
Tongkat ali has aroused great notice of many scientists in worldwide in the past several years. A lot of scientific researches on animals and human beings have defined the chemical components in the herb and also verified all its uses in tradition. Tongkat ali contains various of bioactive components that can help to balance the hormone levels in humans and these components include alkaloids, triterpenoids and complex polypetides named as eurypeptides. Quassinoids as the major group of chemical compounds in the herb have dynamic bioactive properties to enhance a good health condition. As an adaptogen herb, tongkat ali could balance the hypothalamic-pituitary-adrenal axis (HPA axis). The hypothalamus is a portion of the brain that contains a number of small nuclei with a variety of functions. One of the most important functions of the hypothalamus is to link the nervous system to the endocrine system via the pituitary gland. It can control metabolism and energy (related to thyroid), reaction to stress (related to adrenals) and reproductive functions (related to testes). That means everything that happens in human body will go through the HPA axis. Any kinds of chronic stress may disrupt the HPA axis and this may result in less energy, worse stress tolerance, and decreased sex vitality. From the perspective of reproductive hormone production, the effect of tongkat ali in male and female is supposed to show a slight difference because tongkat ali works primarily by balancing the HPA axis. The benefits can be obtained include strengthened sports performance, willpower, stress tolerance, muscle mass, bone density, and sexual energy in both sexes, however it won't cause masculinization in female. Tongkat ali can reduce the impact of ageing on male reproductive system by increasing the biological availability of free testosterone in the body. It can stimulate the luteinzing hormones (LH) secretion which in turn can stimulate the  testosterone production by the leydig cells of testicles. Also it can help to reduce the testosterone conversing to estrogen, reduce the cortisol which is as the stress hormone that lowers the testosterone and decrease the sex hormone binding the globulin.
As we age, testosterone becomes more bound to serum globulin and is unavailable to the cell receptor sites where it is necessary to induct sex-stimulation in human brain. Sex hormone binding globulin (SHBG) is the component in human blood that inactivate the free testosterone, and excessive estrogen could promote the SHBG production and block testosterone-receptor sites. Although some estrogen is necessary for male, excess such hormone will lead to a lot of health problems such as weight gain and libido reduction. Because of the chemical structure of estrogen and testosterone being similar, high estrogen level may trick the brain into thinking that there is sufficient testosterone being produced thus slowing down the testosterone production. To produce a positive health promoting effects, testosterone need to be kept in the free form in the bloodstream because bound testosterone can't be picked up by testosterone receptors on cell membranes. It is beneficial for elder men to reduce the excess SHBG and estrogen level while increase the free testosterone to the level of a young man. Tongkat ali is such a herb that can naturaly promote the free testosterone level while lower down the SHBG and estrogen levels for elder men. Researches to date prove that tongkat ali have the such benefits as promoting free testosterone level, strengthening erectile strength with no side effects, improving male fertility, sperm quality and quantity, decreasing the sex hormone binding globulin, inhibiting testosterone from conversing to estrogen and so on. All above combined effects make the tongkat ali particularly beneficial to slow down or even reverse the male andropause that is common in middle-aged men as well as as a natural choice for athletes or bodybuilders with no side effects.
Health Benefits of Tongkat Ali(Eurycoma Longifolia Jack)
Promote libido, enhance sexual function, and improve testosterone level
Solomon(Andrologia 2014; 46(4):339-348) divided 42 male rats into control group, low dose intragastric group and high dose intragastric group and fed two intragastric groups with different dose of water extracted tongkat ali root for 14 days. Then he observed the sperm count and testosterone concentration, compare the organ weight including testis, epididymis, prostate before and after taking the tongkat ali water extract, as well as evaluate the sperm motility rate, active acrosome reaction and mitochondrial membrane potential(MMP). The results showed that tongkat ali water extract had no effect on organs quantity, while testosterone concentration improved by 30.2%, MMP improved by 25.1%, sperm count, motility, and motility rate also had an obvious improvement. Wahab(Clinics(Sao Paulo) 2010; 65(1):93-98) fed the male SD rats which are treated with estrogen with water extracted tongkat ali for 14 days and found that the tongkat ali water extract can promote the production of sperm, improve the sperm count, reverse the effect of estrogen to a certain degree, and improve the testosterone level. Udani(Evid Based Complement Alternat Med 2014; 2014:179529) made a double-blind placebo-controlled research on males from the age of 40 to 65 for 12 weeks and found that tongkat ali group had a obvious better rating scale on sexual life score, erection hardness score, male sexual health scale and elderly male symptoms than polygonumminus group and control group. Low(J Ethnopharmacol 2013; 149(1):201-207) extracted the eurycomanone from the tongkat ali root to research on its testosterone-promotion activity in vitro study and found that eurycomanone could promote the production of testosterone steroid by preventing the aromatase in interstitial glands from transferring to estradiol. Ang(Experimental Animals 1997; 46(4):287-290) fed male rats with sexual experience with tongkat ali at dose of 400mg/kg and 800mg/kg for 10 days to observe its effect on libido of rats and found that tongkat ali increased its frequency of sexual intercourse. Later on Ang(Phytomedicine 2003; 10(6-7): 590-593) fed the middle aged male rats with 500mg/kg tongkat ali which was dissolved by different solvents for 12 weeks, as well as fed the other control group with 3ml/kg normal saline everyday so as to research on the effect of tongkat ali on sexual ability of middle aged male rats. The research showed that tongkat ali could shorten the hesitation time of sexual behavior in rats, and the reaction time ratio for making the right choice for male rats that fed with 500mg/kg tongkat ali in long term has been elevated momently. Meanwhile, Ang(J Basic Clin Physiol Pharmacol 2004; 15(3-4): 303-309) fed the sexual sluggish male rats and decommissioned breeding rats with tongkat ali and found that tongkat ali could continuously enhance the sexual motivation of mature and middle aged male rats and decommissioned breeding rats.

In both men and women, testosterone levels peak between 25 to 30 years of age – and thereafter drop approximately 1-2% annually. At the age of 60, testosterone levels are typically only 40-50% of youthful levels and may be lower due to stress and related lifestyle issues such as diet, exercise, and sleep patterns. The benefits of maintaining a youthful testosterone levels are many, including increased muscle mass and reduced body fat, high psychological vigor (mental/physical energy), and improved general well-being. Let's have a look of the risks we may face with a low testosterone level in body:
Risks of low testosterone Level
1) Osteoporosis and hip fracture
2) Heart disease and myocardial infarction
3) Stroke and cardiovascular disease
4) Prostate cancer
5) Senile dementia
Benefits of testosterone in a normal level 
1) Stronger bones
2) Increase muscle mass
3) Decrease body fat
4) Increase metabolic rates and oxidative phosphorylation
5) Decrease stress
6) Improve brain function including memory
7) Improve sexual performance
Experience to be gained after taking tongkat ali extract
Week (1).  During your first week you will not notice an obvious/huge change in your body since an increased sex drive should be noticeable when the testosterone level will be just over normal which will take some time to recover.
Week (2).  By week two you may notice a steady increase in strength and a faster recovery rate after training.
Week (3). During week three you should experience your strength increasing further as well as a heightened sense of well-being, you may also notice a slight increase in aggressiveness towards your workout and a slightly shorter temper than normal this is just a side effect from the extra testosterone in your body. If at any time you find it hard to control your aggression stop taking the Tongkat ali until you feel you are ready to continue the cycle.
Week (4). By now you should have noticed an increase in lean muscle mass as well as a noticeable reduction of body fat also your general feel good factor and confidence levels should be significantly higher than normal.
Week (5) & (6). During weeks five and six your testosterone levels will be substantially higher than normal, and you will notice the greatest benefits from the products getting gains of lean muscle mass and depending on your initial BMI you should see further reductions in body fat.
Stimulate male muscle growth, improve the immunity and replenish energy
Henkel(Phytother Res 2014; 28(4): 544-550) administered 400mg tongkat ali extract per day orally to 13 elder men and 12 elder women and the result showed that the concentration of serum total testosterone and free testosterone were improved, as well as their muscle strength were improved. Hamzah(Br J Sports Med 2003; 37(5): 464-470) administered 100mg tongkat ali extract to healthy men per day for 5 weeks and found that their serum total testosterone, muscle strength and size were all improved.
Anti inflammatory, anti-tumor, anti malaria activity
Farouk(Saudi Med J 2007; 28(9): 1422-1424) dealt gram-negative bacterium and gram-positive bacterium with the active ingredients from the leaves, stems and roots and found that tongkat ali root extract had no antibacterial activity on tested gram-negative bacterium and gram-positive bacterium but leaves and stems extract showed antibacterial activity on staphylococcus aureus and serratia marcescens. Varghese(Int J Pharm Sci Nanotechnol 2013; 5(4):1875-1878) found that tongkat ali root water&ethanol extract has antioxidant and anti-inflammatory effects. Tran(J Nat Prod 2014; 77(3): 483-488) found that tongkat ali root extract has NF-κB inhibitor activity and transcription factor NF-κB is a key regulator of many proinflammatory pathways; therefore its inhibitor activity on NF-κB can be its anti-inflammatory effect. Al-Salahi(PloS One 2014; 9(1): e83818) found that tongkat ali methanol extract has antiproliferative activity against tumor cell line K-562 in vitrol; they also found that tongkat ali methanol extract has antiproliferative activity against tumor cell line in vivo by subcutaneous injection of K-562 cell line in rats. Jiwajinda(J Ethnopharmacol 2002; 82(1): 55-58) found that 14, 15 beta-O-acetyl-14-hydroxyklaineanone in tongkat ali root extract can inhibit the activity of Epstein-barr virus induced by tumor promoter; 11-Dehydroklaineanone and 15 beta-O-acetyl-14-hydroxyklaineanone has antimalarial effect as well as anti-schistosoma effect in concentration of 200mg/ml in vitro study. Mohd(Trop Biomed 2007; 24(1): 111-118) found that TA164 in tongkat ali root extract in associate with artemisinin has an obvious effect on malaria treatment. Kuo(Bioorg Med Chem 2004; 12(3): 537-544) made a comprehensive analysis on 65 chemical compounds isolated from tongkat ali root by 1D and 2D NMR. There were 4 types quassinoid diterpenoids that were found in natural resources for the first time and they were named as eurycomalide A, eurycomalide B, 13 beta,21-dihydroxyeurycomanol and 5 alpha, 14 beta-trihydroxyklaineanone. By measurement of cytotoxic activity, these chemical compounds have anti-HIV and anti-malaria effect in vitro study. No. 12, 13, 17, 18, 36, 38, 59 and 62 chemical compounds were proved with strong cytotoxicity activity to human lung cancer cell A-549; No. 12, 13, 17, 38, 57, 58 and 59 chemical compounds with strong cytotoxicity activity to human breast cancer cell MCF-7; No. 57 and 58 chemical coumpounds with strong anti-malaria effect on plasmodium falciparum.
Modern Researches
1).Tongkat Ali aphrodisiac study review
Over the past few years, there have been quite a number of studies (particularly in rodents) that have tested it in relation to sexual effects. The results have been quite positive. There is some evidence that the use of this herb, at least in high dosages in rodents, increases levels of testosterone.
A randomized, double-blind, placebo controlled, parallel group study was carried out to investigate the clinical evidence of tongkat ali in men. The 12-week study in 109 men between 30 and 55 years of age consisted of either treatment of 300mg of water extract of tongkat ali (Physta) or placebo. Primary endpoints were the Quality of Life questionnaire and Sexual Well-Being investigated by International Index of Erectile Function and Sexual Health Questionnaires ; Seminal Fluid Analysis (SFA), fat mass and safety profiles. The tongkat ali group showed higher scores in sexual l-ibido and better s-perm motility and semen volume. Subjects with BMI ≥ 25kg/m significantly improved in fat mass loss. All safety parameters were comparable to placebo.(Randomized Clinical Trial on the Use of PHYSTA Freeze-Dried Water Extract of Eurycoma longifolia for the Improvement of Quality of Life and Sexual Well-Being in Men. Evidence Based Complement Alternative Med. 2012. School of Medical Sciences, Universiti Sains Malaysia, Kelantan, Kubang Kerian,Malaysia.)
The effects of this aphrodisiac herb were studied on libido of male rats after dosing them twice daily for 10 days. Tongkat ali produced a dose-dependent increase in mounting frequency; that is, the number of times the male rats tried to mount the female rats increased as the dose given to the rats increased. In addition, the rats displayed more frequent and vigorous licking and anogenital sniffing towards the receptive females. Furthermore, the rats dosed with the plant extract spent more time grooming their genitals compared to the rats who were not given the plant. Genital grooming may be interpreted as self-pleasuring since the rats were most likely enjoying the sensation of touching themselves. The researchers noticed another interesting finding: while the rats who had not received tongkat ali showed normal behavior within the cage such as exploration and climbing the cage wall, the rats given tongkat ali hung around the females instead of exploring the cage. In terms of human species, this may be interpreted as a man spending more time in the kitchen helping his wife dry the dishes than in the den half-asleep in a Lazyboy chair with the remote control in the left hand and a can of beer in the right while tuned to ESPN.
In this study we evaluated the influence of Eurycoma longifolia on sexual behavior (including both motivation and copulatory performance) of sexually sluggish and impotent male rats. Treatment with the root powder significantly reduced ejaculation latencies, increasing also the percentage of mounting and ejaculating animals. In impotent rats treatments increased the percentage of mounting and ejaculating rats. Testosterone serum levels were increased in rats treated in comparison with controls. (Influence of Eurycoma longifolia on the copulatory activity of sexually sluggish and impotent male rats.J Ethnopharmacol. 2009. Department of Biomedical Sciences, Section of Pharmacology, University of Modena and Reggio Emilia, Modena, Italy).
2).Mechanism of action 
More studies are required to determine the exact mechanisms of action. Recent studies indicate that the root contains several compounds including beta-carboline alkaloids and quassinoid-type glycosides, including eurycomaoside. How these compounds and many others in tongkat ali influence hormonal release or the human sexual response is not clearly understood at this time. Apparently some human trials have been conducted in Malaysia that indicate tongkat ali influences testosterone and this herb in has shown to raise testosterone levels in rodent studies. The plant parts have many compounds (such as eurycomaoside, eurycolactone, eurycomalactone, eurycomanone, and pasakbumin-B) among which the alkaloids and quassinoids form a major portion.
Considering that human studies are not available, 76 of 320 patients suffering from late-onset hypogonadism (LOH) were given 200 mg of a standardized water-soluble extract of Tongkat ali for one month. The Ageing Males' Symptoms (AMS) according to the standardized rating scale and the serum testosterone concentration were taken. Results show that treatment of LOH patients with this Tongkat ali extract significantly improved the AMS score as well as the serum testosterone concentration. While before treatment only 10% of the patients did not show any complaint according to the AMS scale and 35% had normal testosterone levels, after the completed treatment 71% and 90% of the patients showed normal values, respectively. Thus, Tongkat ali extract appears to be useful as a supplement in overcoming the symptoms of LOH and for the management of hypogonadism.(Department of Community Medicine,School of Medical Sciences, Universiti Sains Malaysia, Kbg Kerian, Kelantan, Malaysia. Andrologia. 2011. Standardised water-soluble extract of Eurycoma longifolia, Tongkat ali, as t-estosterone booster for managing men with late-onset hypogonadism? Wellmen Clinic, Damai Service Hospital, Kuala Lumpur,Malaysia;)
We examined the effect of 9-hydroxycanthin-6-one (9-HC-6-one), a β-carboline alkaloid isolated from E. longifolia, on p-enile erection and e-jaculation, and further elucidated the mechanism of action. Results show 9-HC-6-one might be the active component that contributed to the a-phrodisiac effect of E. longifolia by antagonizing the smooth muscle tone of c-orpus cavernosum through interfering with Ca2+ mobilization.(J Sex Med. 2012. 13.9-hydroxycanthin-6-one induces p-enile erection and delays ejaculation. National Research Institute of Chinese Medicine, Taipei, Taiwan.)
A water extraction method has been used to extract plant proteins from the roots of tongkat ali harvested from Perak and Pahang, Malaysia. On the basis of the spectroscopic Bradford assay, Tongkat Ali Perak and Pahang contained 0.38 and 0.95mg mL(-1) of crude protein, respectively. Isoleucine was present in the highest concentration. Both plant samples showed differences in the mineral and trace element profiles, but the minerals calcium, magnesium and potassium were present in the highest concentration. The highly concerned toxic metals such as arsenic and lead were not detected.(Nat Prod Res. 2013. Plant proteins, minerals and trace elements of Eurycoma longifolia (Tongkat Ali). Metabolites Profiling Laboratory, Institute of Bioproduct Development, Universiti Teknologi Malaysia, UTM Skudai, Johor, Malaysia.)
Manufacturing Process of Our Tongkat Ali Extract